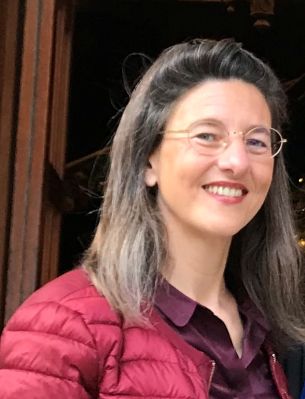 EDUCATION
University of Belgrade, College of Philology, Belgrade, Serbia
PhD pending, written: in 2010 the candidate was told that theme was approved, on "An Intercultural Reading of Michael Pupin's Autobiography: Culture, Nation, and Narration."
University of Belgrade, College of Philology, Belgrade, Serbia
MA in Serbian literature, on "The Views on Literature of St. Nikolaj Velimirović". Theoretical aspects of the work drew from the fields of literary criticism, cognitive linguistics, rhetoric, hermeneutics, and literary history.
Columbia University, New York, USA
2001 BA in Anthropology and Writing. Graduated Cum Laude. 1996 Won the Academy of American Poets Poetry Award. 1995 and 2000 Won the George E Woodberry Poetry Prize.
The Sorbonne, Paris, France
1994 Received Cultural and Linguistic Diploma, Mention Bien.
The Peddie School, New Jersey, USA
Graduated Cum Laude. Won prizes each year for writing and delivering an original speech and acting.
St. George's School, Montreux, Switzerland
LANGUAGES
Fluent in English and French. Have working knowledge of Serbian, Cantonese, and Italian.
EXPERIENCE
BELGRADE UNIVERSITY, ENGLISH DEPARTMENT, 2001-present
Teaches Academic Writing and Academic Speaking. Designed the methodology, class activities, and websites; selected the literature.
FREELANCE, 2001-present
Edits and translates literary and academic texts, including Vuk Drašković's Doctor Aron, scholarly monographs, and popular magazines.
SERBIAN ACADEMY OF ARTS AND SCIENCES, 2002-3
Taught English. Did copywriting for the music department.
COLUMBIA UNIVERSITY, DEPARTMENT OF CURRICULUM & TEACHING, 2000
Began as Academic Secretary. Promoted position of Department Secretary.
COLUMBIA UNIVERSITY, DEPARTMENT OF ANTHROPOLOGY, 1998-2000
Began as secretary for the department. Promoted in 1999 to the position of Financial Assistant. Worked as assistant to department head Professor Nicholas Dirks.
TEACHERS AND WRITERS, 1999
Assisted a professional program that placed published writers in New York City classroom situations to promote writing skills among high school students.
HONG KONG STANDARD, 1997-98
Sub-edited for a top English newspaper in Hong Kong.
FREELANCE, 1997
Wrote for ASIA INC. Magazine, worked at the newsdesk at CNBC, wrote brochures for the Hong Kong Trade Development Council and other companies, sub-edited at the Shipping Gazette and the Young Post of the South China Morning Post, the other top English language newspaper in Hong Kong.
TIME MAGAZINE, 1995-96
Worked at the newsdesk. Worked as an assistant to the editor Jim Kelly.
ATTENDANCE AT SCHOLARLY AND SPECIALIST CONFERENCES
ELLSAC, University of Belgrade December 9, 2007
Delivered a paper entitled: "Kristeva and Velimirović: Voicing the Divide between Them and Us"
ELLSII, University of Belgrade December 10, 2004
Delivered a paper entitled: "The Art of Conversation".
The Poetry Project, New York, NY, USA February 28, 2000
Was hired to give a reading at New York's most esteemed literary institution.
Teachers and Writers, New York, NY, USA December 1999
Invited to a panel entitled: "Teachers in the Classroom".
Hong Kong International School, Hong Kong May, 1997
Gave a guest lecture to secondary school students entitled: "Why Should I Speak?"
COMPUTERS
Knowledgeable of all Word and Windows programs including Excel. Familiar with ATEX and UNYX.
PUBLICATIONS
Poems published in Dendrochronology (NY: Ugly Duckling Press, 2009). Selected poems published in The Hat (NY: The Hat, 2000) and "Free Radicals" (Honolulu/Oakland/NY: Subpress 2004). Articles published in ASIA INC. (December 1997-January 1998), popbiz.co.jp (Message 1999), and other news and trade publications, as well as the university publications following the ELLSAC and ELLSII conferences, and so forth.
The Views on Literature of Nikolaj Velimirovic. Belgrade. Due to be printed 2014 by the Belgrade University Library (possess written confirmation).
Dendrochronology. NY: Ugly Duckling Press, 2009.
"Kristeva and Velimirovic: Voicing the Divide between them and us." Belgrade: ELLSSAC, 2007.
"The Art of Conversation." Belgrade: ELLSSI 75, 2004.
"From Construction Papers" in Free Radicals. Honolulu,Oakland, New York: Subpress, 2004.
"Selections from Construction Papers" in The Hat. New York: The Hat, 1998.
"Pass Go and Collect." Asia Inc. Dec 1997/Jan 1998.